When I still didn't know much about bikes, I used to frown upon cheap mountain bikes and think that they were good for nothing. As I learned more and more, I realized how wrong I was and how many benefits these affordable models had. That's why I will reveal you the best mountain bikes under 500 dollars.
In my Complete Mountain Biking Guide, I explained that there are four types of riders: occasional, beginners, fitness enthusiasts, and experts. These entry level mountain bikes are perfect for occasional riders and beginners, who do not want to spend too much money but want to get a decent bicycle.
If you are just starting to explore the world of mountain biking and use your bike for weekend rides or staying fit, you will be more than happy with your new 500-dollar bike.
I decided to help you out by creating a list of the best budget mountain bikes and use my experience with them to show you what's good and not so great about them.
Stay with me to find out the BikeXchange top picks for mountain bikes under $500
1. Diamondback Overdrive 27.5
MSRP: Check From Amazon
Features: Aluminum frame, 27.5″ wheels, Shimano components, thumb shifters, 2.25″ tires, 80 mm suspension fork…
Have you finally decided to buy a decent mountain bike and start pedaling and exploring the area around your home?
If that's the case and you need a starter model, this Diamondback Overdrive 27.5 is the real deal. Generally, Diamondback bikes on Amazon are a great deal because they come at very affordable prices just because they are older models. There is absolutely nothing wrong with them.
The Overdrive 27.5 is a hardtail XC bike with a durable and lightweight aluminum frame with a limited warranty on it. The 27.5″ wheels make it stable around the bends and suitable both for short and tall riders.
Long-Lasting Shimano Components
Even though this Diamondback Overdrive 27.5 bike is an entry-level model, it can boast about some pretty nice specs. For this very low price, you will get a set of a Shimano Acera rear derailleur and a Shimano Tourney front derailleur. It also comes with thumb shifters, so it will be quite easy to go from one gear to another. There are enough of them to get you up any hill, that's for sure.
If your area has a ton of bumpy roads, the SR Suntour XCT fork on this Overdrive model can deal with them without any problems. It has a coil spring and enough travel to absorb the vibrations and make your rides smooth. Since this is a beginner bike, you should not use it for extreme rides. It's intended for casual and recreational rides, so it won't withstand too much abuse.
Other things worth mentioning about this bike that make it a great deal are the disc brakes. They are cable-actuated, which means that you might need more power in your fingers if you need to stop aggressively, but it will pump out more than enough stopping power. They are a huge improvement from V-brakes which are still often seen on low-priced bikes. Moreover, the tires are 2.25″ wide, with sharp knobs, so they're suitable for any kind of terrain.
If you're a beginner and you want to treat yourself with a decent bike for easy-going rides in nature, the Diamondback Overdrive 27.5 is a great choice on best mountain bikes under $500. It will help you fall in love with mountain biking.
Positives:
Hard-to-believe price
Sturdy and lightweight frame
Mechanical disc brakes
Nimble 27.5" wheels
Negatives:
Low-spec Shimano front derailleur
Heavy coil spring fork
MSRP: Check From Amazon
Features: Aluminum frame, 240 lbs max weight, 80 mm suspended fork, 26″ wheels, mechanical disc brakes…
Have you been told before that all cheap mountain bikes are rubbish? I beg to differ, and I can prove it to you on Merax Finiss. This is by far the cheapest mountain bike on this list, and it is perfect for first-timers who are on a really tight budget.
For under $300, you'll get a decent aluminum frame and a bicycle that is easy to assemble, easy to ride, and simple to maintain. Moreover, if your motivation for buying a bicycle is to lose weight, Merax Finiss can handle as much as 240 pounds without any problems.
Perfect for Beginners and First-timers
It's quite important to point out that a $300 bike comes with some disadvantages and that in the end, you are getting what you pay for. However, depending on your needs, the Merax Finiss can be the best mountain bike under $500 for you.
It has an aluminum frame and a suspended fork with 80mm of travel, which will give you a comfortable ride on rough terrain and will feel decently light. Moreover, the 26" wheels will feel well-balanced and nimble when cornering.
Being cheap, it is still one of the best mountain bikes under $500!
Merax Finiss also comes with mechanical disc brakes, which I think is a big plus at this price range. They provide a much better and reliable braking experience compared to rim brakes. I always feel a lot more confident to go faster and corner more aggressively when the bike has disc brakes.
This bike also has a 3×7 drivetrain, with Shimano components, so it should shift pretty smoothly. You should avoid shifting under tension when riding up big hills, and you will be pretty content with this setup.
I love the money to value ratio you get with Merax Finiss. So, if you want to buy the cheapest mountain bike to start your cycling journey, definitely consider this model.
Positives:
Mechanical disc brakes
Lightweight aluminum frame
Suspended fork
Attractive visual details
Negatives:
Some cheap components
Slow 3x7 drivetrain
MSRP: $500
Features: Two color combinations, no front suspension, 27.5″ wheels, 1.95″ tires, ALUXX-grade aluminum frame, 24 gears…
When I was thinking about the list of best mountain bikes for under $500, I considered price, components, user reviews, and looks. The Giant ARX 2 is the bike that ticked all of these boxes without any problems, so I had no doubts about including it.
Giant is a well-known company in the cycling world, and you know you are getting good quality even with the very cheap mountain bikes. The ARX 2 falls just under the $500 mark, which is not much to pay for this sturdy 27.5" aluminum bike.
Two Attractive Colors Available
High-end mountain bikes usually come in many colors, so you can choose the one to your liking. That is not the case with many low-end bikes, but the best budget mountain bikes still give you a choice. Giant ARX 2 is available in two color-combinations – Black/Yellow/Blue and White/Red/Charcoal. They look fantastic, which is always a plus when it comes to motivation.
Apart from that, what I like about this model is the bold move to make it rigid. This means that it has no suspension. However, it's still very comfortable to ride on bumpy tracks because of its 27.5"x1.95" tires and the high-quality ALUXX-grade aluminum frame, which Giant uses for their more expensive models as well.
This model also has full Shimano components on the drivetrain, apart from the ProWheel crankset. You'll have 24 speeds on your disposal with this setup, which is more than enough for both easy and tough rides.
However, what makes Giant ARX 2 a must-have in my opinion are Tektro hydraulic disc brakes, which are easy to maintain and adjust, so they are great for beginners. On top of that, they perform well when it comes to stopping on a dime anytime.
If you want style, reliability, and versatility for your cycling training and travel rides, the Giant ARX 2 is the perfect investment if you're looking for the best mountain bike under $500.
Positives:
Sturdy ALUXX-grade aluminum frame
24 wide-range gears
Hydraulic disc brakes
Versatile tires
MSRP: $485
Features: SmartForm C3 Alloy frame, 21 gears, 75 mm of travel, 2.25″ tires…
Cannondale is well known for its expensive, high-end mountain bikes ridden by the pros. However, this brand does a great job when it comes to making entry-level trail bikes as well.
Cannondale Trail 8 is a great example and an excellent choice for most beginner riders out there. But, has Cannondale made any big compromises to make this cheap bike possible? Not at all.
The Trail 8 model is built around the recognizable Cannondale's frame made of SmartForm C3 alloy. The frame has an exaggerated bottom tube that seamlessly flows into the head tube to make the whole construction sturdy, durable, and attractive.
But, that's not the only good thing, let's check out more.
A Well-Rounded Trail Machine
Cannondale Trail 8 is available in Graphite Black only to add to it's intense riding nature. You can choose to stay inconspicuous with the moody dark coloring or make yourself known by smashing down the trails in spectacular fashion.
Even though this is a trail bike that costs slightly under $500, it does not come with no-brand components. Instead, you can shift up and down the 21 speeds with Shimano TX front and rear derailleurs and Shimano Easy Fire shifters.
This will not do a fantastic job when cycling and changing gears up some steep hills, but they work just fine on the flats and more moderate ascents.
Read more: Full Cannondale Bikes Overview
A similar thing can be said for the SR Suntour fork with 75mm of travel. It's not ideal for aggressive trail rides, jumps, and high drops, but you will be quite happy with it as long as you stay on moderate trails and control yourself.
But, don't worry about stability and comfort as the 2.25″ wide tires will provide you with plenty of both.
Finally, this bike also has Tektro mechanical disc brakes with 160/160mm rotors on the front and the rear wheel, so you can safely go faster on the downhills and always stop in time.
All in all, this is a great bike to satisfy your need for the trails and the outdoors and give you something fun and healthy to do on the weekends.
Positives:
Stable, wide tires
Lightweight aluminum frame
Mechanical disc brakes
Negatives:
Low-spec Shimano components
21 gears might not be enough for some
If you are looking for ladies-specific models, below is a list of best mountain bikes under $500 for women. Personally, I do not believe in the divide between male and women bikes, because the right fit depends on your physical characteristics.
However, these models have different saddles and a slightly shorter stem and top tube length compared to unisex models, so let's see what the best pics in this category are.
Let's see the best mountain bike under $500 for women

MSRP: $499
Features: Women-specific geometry, aluminum frame, 100 mm of travel, 24 gears, Shimano components, 2.1″ wide tires…
The Co-Op Cycles 1.1W was designed with women in mind from start to finish! If you didn't know, the Co-Op Cycles is REI's bicycle brand, which is well-known for affordable bikes with great characteristics.
This model is available in one color. However, it is a very attractive one. REI has dubbed it Aquarius, but it can be described as a mix of light blue and grey. Under that paint is a lightweight Co-Op Cycles aluminum frame, so you'll be able to easily lift the bike up and carry it over obstacles if need be.
Best Mix of Components Under $500
Co-Op Cycles 1.1W is priced just shy of $500, but I was pleasantly surprised when I saw the components it has.
To begin with, the SR Suntour XCT fork is known to be lightweight, and with 100mm of travel, it's more than enough for a smooth ride even if you push its limits.
Next, you get 24 gears with this model and a great combination of Shimano components. Compared to other models that have Shimano Tourney derailleurs, Co-Op Cycles has gone a step up. This model has a Shimano Altus front derailleur and a Shimano Acera rear derailleur, which will slide up and down the drivetrain like a knife through butter.
Other than that, if I were buying this model, I'd be looking forward to the wide 27.5×2.1" Kenda Kadre tires which have a pretty high profile and offer a huge amount of grip on loose terrain.
Another thing that should put a smile on your face when you ride the Co-Op Cycles 1.1W is its hydraulic disc brakes. I've tested numerous mountain bikes with both rim and disc brakes, and the difference is incredible.
So, what are you waiting for? If you're buying your first bike or even upgrading from a cheap beginner's model, the Co-Op cycles will improve your rides and let you train harder and longer. It's without a doubt one o the best mountain bikes below $500.
Positives:
Hydraulic disc brakes
Women-specific geometry and parts
Quality Shimano components
Wide and grippy tires
Negatives:
Only one color available
No internal cable routing
MSRP: Currently Over $600
Features: Aluminum frame, women-specific geometry, 80 mm travel suspended fork, mechanical disc brakes, wide tires…
The Diamondback Lux has all of the features that you would expect getting from a Diamondback model, like a quality build, reliability, and good looks. On top of that, it's also quite cheap, which makes it a good candidate for my list of best mountain bike under $500.
Diamondback Lux is a lightweight aluminum 27.5" bicycle, which can be a great commuter or a training buddy for you, depending on what you need it for. The engineers at Diamondback built this model with women in mind, which can be seen in the geometry, as well as ease of maintenance.
But, what do the components say?
A Great Bike for Training
The first thing that caught my eye when this bike was revealed by Diamondback was the customizable SR Suntour XCT fork with 80mm of travel. It comes with a preload function, which means that you can change how responsive you want it to be. This makes the bike more versatile, but also suitable for more riders.
Disc brakes on bikes are an important feature that distinguishes the best budget mountain bikes from the rest, and Diamondback Lux has them. These are Tektro Aries mechanical brakes, which I like pretty much because they are a good upgrade from V brakes.
From my experience, saddle plays a significant role in whether you'll enjoy your bicycle or not. Diamondback Lux comes with a Devine Edition MTB, which has pretty positive reviews online. It's a female-specific mountain biking saddle, so your long rides will be comfy and without soreness.
So, if you are thinking about buying a women's bike for commuting, training, or just for occasional fun rides, the Diamondback Lux will give you all that. Plus, it will save you money since it is already one of the best mountain bikes for the money.
Positives:
Ideal for women
Beautiful color and design
Mechanical disc brakes
Very comfortable saddle
Negatives:
No internal cable routing
Some cheap components
MSRP: $485
Features: Women-specific geometry and parts, 75 mm travel, mechanical disc brakes, 27.5″ wheelset…
Ladies need to hit the trails as well, not just men. Cannondale has taken action to make this happen, by making the Cannondale Tango 6 bike, specifically tailored to fit women's needs.
This is an entry-level hardtail bike with a beautiful turquoise paint job. Whoever said that riding trails and getting muddy is not feminine will change their mind when they see it.
Apart from the great looks, are there any other good things about it? There definitely are. Cannondale Tango 6 has both looks and the brain, as we will show you below.
An Excellent Choice for Women
First of all, when talking about women's bicycles, it's important to mention the frame and its geometry. Cannondale has made sure to make this aluminum frame suitable for women by making a shorter top tube that slants downwards and makes it easier to get on and off the bike.
The frame is completed with an SR Suntour coil spring with 75mm of travel. It's just the right amount of travel for your needs as a beginner on the trail. You will start with some smoother gravel roads and moderate single tracks, which is what this fork is made for.
Like most bikes in this price range, the Cannondale Tango 6 has Tektro mechanical disc brakes. They have proven really well on the trails, so they're a great choice in our opinion. You need a bit more time to adjust and maintain them, but that won't be a big issue.
If you're buying this bike to make multi-day tours, you're making a good choice since the frame features several mounts. You can fit it with racks and water bottles and hit the road.
All of this makes Cannondale Tango 6 an excellent choice for all ladies who are interested in riding the trails. You will be happy with this model as your first bike for many years, with some care and maintenance.
Positives:
Beautiful paint job
Comfortable for women
Reliable disc brakes
Lots of mounts available
Negatives:
Not good for harsh trails
MSRP: $499
Features: Aluminum frame, Shimano components, 24 gears, mechanical disc brakes..
It's one of the best budget mountain bikes that you can get right now with an aluminum frame and a set of decent components for beginners. If you like the bike enough, you can always swap some components and upgrade them. However, I think that is not necessary, as the bike is perfect as is. You can abuse it and use it for what it is made without worrying too much.
Why we chose this bike?
The Fuji Traverse has a very high rating, as most comments are positive. It seems as if Fuji has really hit a bullseye with this model.
Those who have made the good decision to buy this best mountain bike under $500 say they love how the handles and how unstoppable it feels on any terrain. When I rode it, the strong frame and decent tires gave me a feeling of stability, and I felt a surge of confidence to try new things.
Fuji Traverse comes with a lightweight aluminum frame and weighs around 31 lbs, but it does not feel sluggish.
The components on the bike are quite decent as well. The rear derailleur is an Shimano Altus, the front derailleur is a Shimano Tourney, and there are 24 speeds in total. For beginners, this number of speeds and this setup will be more than enough.
The Tektro mechanical brakes are great as well, though they require a bit more brute force to engage fully, but when adjusted properly they'll stop on a dime.
So, if you want to have loads of fun riding through mud and inaccessible terrain on a mountain bike, don't hesitate to buy Fuji Traverse 1.5. I guarantee you'll have a blast on it!
Positives:
Super-capable machine
Powerful mechanical disc brakes
Quality Shimano components
Negatives:
Some low-cost components
Saddle could be better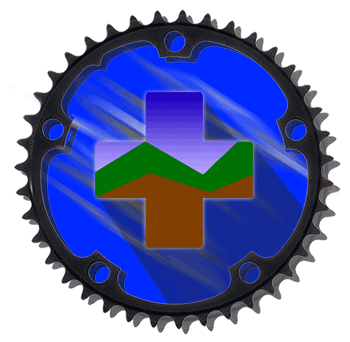 Before Buying The Best Mountain Bikes Under $500
As you can see, when it comes to cheap mountain bikes, cheap does not equal bad. There are some amazing bikes at this price range, which will serve you well for years if you take good care of them. If you thought otherwise, I hope I changed your mind.
Therefore, in case you're looking for an entry-level bicycle to get fit, stay fit, commute, workout, or just escape into nature, why not choose one of the best mountain bikes under $500?
They're perfect for beginners and occasional riders, and I promise they are loads of fun!
Read next: