When it comes to high-end cyclocross and adventure bikes, Niner Bikes Company has the entire package. Under the leadership of Chris Sugai, it has managed to build mountain bikes and touring bikes. Currently, its main headquarter is based in Fort Collins, Colorado.
Niner's philosophy is to be more passionate about what it does, and according to them, that is the best marketing policy. The latest design features 29" wheels; it uses a technological principle known as CVA.
Niner is always excited when ardent clients give a good feedback. On the other hand, the company believes that negative feedbacks give room for improvements.
Through several sponsorship programs, it has managed to join other single-track cyclers to enjoy the exciting experience. As a member of the International Mountain Bike Association (IMBA), it has taken part in organizing for high-end bikes and accessories.
The new carbon compact system features 9 of Niner's models which emphasize on making use of rigid internal structures.
The management of the company believes in open communication with its employees and partners as a way of generating better ideas. Niner's slogan, "pedal damn it" is the inspiration that drives them to create better wheels and more efficient pedals in a quest to satisfy the riders' needs.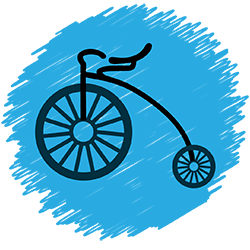 Back in 2005, Niner was formed by Chris Sugai. He founded the company after quitting his window-tinting business to pursue his biking dreams.
Since then, he has been serving the company in the capacity of a Chief Executive Officer (CEO).
Niner believes in 29ers for the mountain biking community. It took advantage of the fact that 29ers were becoming popular in the mountain biking domain, especially in the late 21st century.
Even though designing takes place in its headquarters in California, the manufacturing is done in Asian countries.
According to a Forbes report in 2011, Niner was featured in the list of the most promising companies. True to the fact, it has worked in its production and marketing strategies to fulfill this prophecy that hints at greatness.
With more than 300 dealers, it has managed to secure market entry into 40 countries. The new RIP 9 RDO has facilitated Niner's partnership with Push industries to generate improved shock systems for bike suspension parts.
Niner bikes rely on constant varying Arc (CVA).  The bike company has been awarded with patented rights thanks to its unique mountain bike suspension model.
CVA boasts of new and improved 29 inches for wheels against its competitors. With super-efficient paddles, the rider's ability to ride on the harshest trails has been made easy.
This year, the company has managed to produce various suspension models. They include; cyclocross bikes, touring bikes, hard-trail MTBs and full suspension bikes.
Also, they are responsible for the production of various bike parts which include: frames, forks, wheels, handlebars, seat posts, chains and protective gears.
Niner models available on JensonUSA, on Backcountry & on Competitive Cyclist
Niner has been able to provide Niner Jet 9 RDO and Air 9 RDO frames for a racing circuit team that comprises of experienced male and female riders.
They include; Evelyn Dong, Chloe Woodruff, Jason Dager and TJ Woodruff.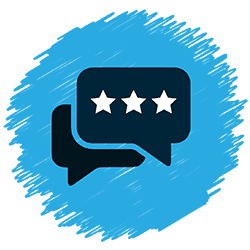 What we've found when making this Niner bikes review is that many users have expressed satisfaction with the brand and it comes as no surprise that the company is performing well in the market.
However, some have expressed their disappointments when it comes to pricing. The company feels that Niner 29ers bring the best features.
They also feel that they have catered for every cycling enthusiast thanks to their wide variety of quality bikes that can be used for different purposes. Below are some of the comments made by ardent Niner riders;
The Niner RIP 9 RDO got this reaction out of Michael Paul,
"I have ridden this bike now for a hundred miles now since April and can honestly say it's the best bike I've ever ridden. I demo'ed about 20 bikes last year, including the vulnerable Bronson, but I felt this was a great fit for me.

It climbs really well downhill, it floats over everything and I have yet to push this bike to its limits before it scared me and so I backed off…"
Davee said this about the Niner Jet 9
"I just had this bike built and it was a little pricey but hands down the best bike I have ever ridden.
It climbs like a beast and I have taken it off some pretty good drops and it cucks them up. I would buy it again in a heartbeat. Badass bike."
Niner bikes can be bought from their online shop or on JensonUSA.com
Before getting it ready for shipping, Niner's experienced technicians ensure that the braking and shifting are taken care of.
Also, the headset and bottom bracket are aligned in a proper manner. The handlebars, seats and wheels are separated to facilitate easier packing.
Upon receiving your new bike, you will simply need to cut through the zip ties and reassemble it using a torque wrench and a pair of scissors.
You will find a plastic folder that indicated the quality control checklist. Cross check if the serial numbers match. You can also check out their Setup Instructions for more info. Remember, doing it yourself is cheaper but it's not advisable if you don't know what you're doing.
If all these details seem like gibberish to you, look for an experienced mechanic at a nearby bike shop to do your assembly for you at a small fee. If you want to avoid all the above scenarios that involve a lot of thinking, then you should simply order a complete Niner bike from Amazon.
Part of the reason why Niner specializes in producing high-end mountain bikes is because of the growing need for them.
Their 29ers boast of efficiency in completing downhill and hard-trail tasks. They may be pricey but they cannot be compared to other competitors such as Trek and Specialized.
One of the latest brands developed in 2019 is known as RIP 9 RDO. It is a high-end Star SLX MTB valued at an average retail price of $3,499.95. The RIP 9 RDO 27 5+ 5-Star Eagle X01 is a complete suspension bike that goes for $6,750. The highest amount chargeable on these MTBs is $8,499.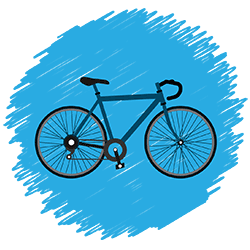 Niner has announced that its next move is to construct complete high-end bikes. It has updated its website to boost traffic.
Here, customers are allowed to share their ideas concerning new designs.
Other than that, it is creating downhill racing bikes. Even though some people have rubbished the idea, the company wants to prove them wrong.
Niner's first all-road mountain bike has taken advantage of most single-track and pavement surfaces. With a 55mm wheel size carbon fork it can be categorized under legendary MTBs. It is valued at MSRP $1,049 and comes in cream white and orange colors. It can be compared to the new Niner BioCentric 30.
Where To Buy Niner Bikes?